Raw materials in high quality chosen, scientific andadvanced manufacturing technique applied, thus good products produced.
WELLONG had been certified with food production license since June 2006, and ISO22000:2005
Food Safty Management System in October 2007, and then in September 2010,
WELLONG were authorized by ISO9001:2008
International Quality Management System. WELLONG has been strictly ruled by the standard required by food sanitation & safety. WELLONG worked harder and harder to be accepted by more and more clients.

WELLONG clarifies that all WELLONG uses to produce noodles are only with flour, salt andwater. Flour is the majority, so the basic method to make good noodles is tochoose the flour with high quality. All flour WELLONG purchases is thatresearched and developed to supply in producing noodles. The place WELLONG produces is totally enclosed. It can beseldom effected by the circumstance from outside. All conditions are calculatedby WELLONG from time to time, such as measuring of raw materials, time instirring, the speed of the facility's application to suit the temperature andmoisture in shaping and drying. To make sure not to make any error by anyone,WELLONG operates facility according to standard instructions. In identifyingand analyzing, WELLONG always uses the effective instruments instead of one'ssubjective judgment in testing moisture content and microbe, etc. The skillfulknowledge has been shifted into data, and all subjective minds and unstableconditions caused by emotional facts have been rejected. And it turns outnoodles in even shape and quality.
Production Equipment
Mixed with water and salt, the flour will become a dough, WELLONG will let it ripened, to make the structurewithin well-proportioned, thus the noodles will be very elastic and taste good.And then the dough will be oppressed into a very thin level through severalmachines, and then it will be divided into sticks and to be prepared to bedried.
WELLONG applies theautomated management system to manufacture products faster. Frompurchasing raw materials, storage to producing, all the procedures will bemanaged by computers. WELLONG has also set some monitor devices in office tocontrol the conditions along the procedures. Besides in workshops, WELLONG alsohas configured the MIS computer systems, among them are for Admin Dept., financial Dept., and Purchase Dept. They help to provide a better service forall customers.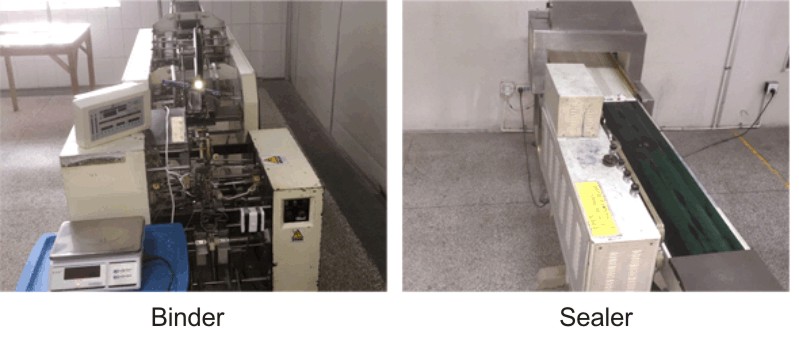 R&D Marketing Sell
As for the new product diversification from more andmore clients, and short life cycle from the new products. WELLONG tries todevelop new kinds to meet the market needs.WELLONG always collects marketinformation to delevop QC team to improve own products. Under the demand ofconsumers, WELLONG pays more attention to cost and convenience of noodles andideal product of clients, to know what clients want to buy, and how muchclients want to pay.
More communication instead of advertising and promotion.